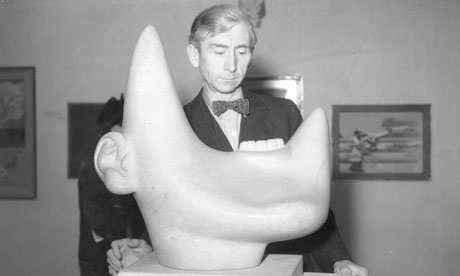 Those lovely people at The Observer published
a review
of Herbert Read's
The Green Child
yesterday. The reviewer (Octavia Morris) notes the recurring theme of the narrator's death (symbolic, feigned or actual) as one of the unifying themes in this wonderful, strange visionary novel, and comments that:
With bizarre comic irony, this imaginative, philosophical novel perfectly balances fantasy and reality.
As I work my way through the Capuchins,
The Green Child
will remain one of the most powerful and visionary novels in the list, and I look forward to revisiting it in the future. In particular, Read's vision of an alternative, utopian society stands out from its multitudinous counterparts - from all kinds of writing - for its sheer novelty and thoughtfulness.
David